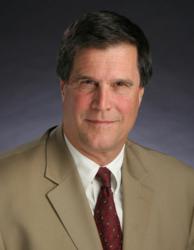 Irvine, California (PRWEB) April 30, 2013
DeedAndRecord.com provides tips on how to transfer real property into a trust. Deed and Record is promoted by Mark W. Bidwell, a California attorney. Persons who have created a living trust but have not funded the trust with their real property are still at risk of probate.
A quit claim deed is the easiest and cheapest way to fund a trust and avoid probate. A quit claim deed transfers property as is. Quit claim deeds do not contain any implied warranties of debt outstanding or good title.
These warranties are not needed to fund a trust because the transfer does not change ownership, but how the real property is titled or owned. A person is transferring property from himself or herself to his or her trust. No third party is involved.
Each quit claim deed should have attached a two page document known as the Preliminary Change of Ownership Report. This document explains the reason for the transfer to the County Recorder. Deed and Record prepares the quit claim deed and the Preliminary Change of Ownership Report. The documents are sent to the client by email for signature. The client returns the documents to Deed and Record.
The two documents are recorded in the County where the real property is located. Count Recorders in California take about 30 days to process the documents. After recording, the original quit claim deed is returned by Deed and Record to the client.
Californians have trusts. But at the time the trust was created the funding of real property may have been overlooked. Or new property is acquired in the names of the individuals and not the name of the trust. Now there is a cost effective resource to fund omitted and newly acquired real property.
In todays environment of low interests rates real property owners refinance to a lower rate. Often the bank requires the owner to take the real property out of the trust but does not transfer the real estate back into the trust. Deed and Record is a resource to redo the transfer after escrow is closed.
Deed and Record is an online service to prepare quit claim deeds for California real estate transfers into or out of trust. The Online Service records deeds it has prepared with the Count Recorder. Deed and Record does not offer legal or tax advice or services.
Deed and Record markets through websites, primarily, DeedAndRecord.com. The owner of the websites is Mark W. Bidwell, Attorney at Law and CPA Inactive. Office is located at 18831 Von Karman Avenue, Suite 270, Irvine, California 92612. Phone number is 949-474-0961. Email is Mark(at)DeedandRecord(dot)com.