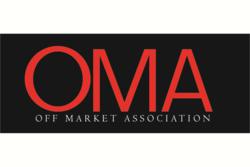 San Francisco, CA (PRWEB) December 13, 2012
Over the course of 2012, investors have been increasingly pouring money into Commercial Mortgage Backed Securities (CMBS) and related funds, as investors see a recovery in the commercial real estate market and chase the attractive CMBS yields.
Yields on senior bonds tied to the commercial real estate sector have been narrowing and now stand at just 145 basis points more than benchmark swap rates, the tightest level since the middle of 2008. In comparison, the spread on debt issued by financial companies now stands at 143 basis points over benchmark swap rates.
What about 2013 and beyond? The CMBS market is clearly benefiting from interest rate forecasts, which project the Federal Funds rate will remain near zero through the middle of 2015. This low rate has been prompting investors to consider riskier assets in an effort to boost yields. This in turn has helped property owners who had feared they might be unable to refinance loans coming due in the 2012-2014 timeframe. Unlike other types of lending, CMBS originations are accelerating in an effort to meet CMBS demand. 2012 will see some $ 46 billion in new CMBS issues, which is a 50 percent increase over last years issues, and the possibility for over $ 60 billion in 2013.
Improving financing conditions are a clear positive for the legacy CMBS market, said the JPMorgan analysts led by Ed Reardon in New York, referring to commercial-mortgage backed securities sold during the peak of the property bubble before credit markets froze after the September 2008 collapse of Lehman Brothers Holdings Inc.
However, Fitch Ratings cautions on the legacy CMBS loans in special servicing, which dropped by almost $ 6 billion by the end of the third quarter. Fitch analysts say, "the trend toward a smaller specially serviced loan pool may be difficult to maintain over the longer run [with conflicts of interest]. The large volume of maturities that will begin in 2015 and run through late 2017 are difficult to predict amid uncertain interest rate trends and the current delicate recovery in the business cycle."
About The Off Market Association

The world is changing and has changed. Old ways of doing business dont always apply. The Off Market Association (OMA) brings a new, exciting and visionary way to do business to all our members.
OMA uses a cutting edge technology and platforms, a deal desk, and extensive contacts across the US for commercial real estate transactions, bank note sales, small business advising and SBA loan services. The OMA is affiliated with Sunovis Financial and Genesis Capital to provide investors with access to capital and quick financing.