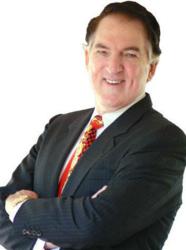 Mobile, Alabama (PRWEB) December 22, 2012
TedThomas.com has launched a new tax defaulted property acquisition training program available entirely online at http://www.tedthomas.com. This new course reveals how average people with no experience can earn returns of up to 36 percent using the strategies offered. Ted Thomas has taught offline seminars for more than 20 years and is now offering this information to those searching for a way to get into real estate with little to no startup funds.
According to financial research, the average stock market investment earns less than 7 percent annually due in part to market fluctuations. Many securities require large investments when purchasing through brokerage firms or other third parties licensed to sell securities.
The new tax default course launched online provides one of the simplest methods to own mortgage-free real estate according to the training.
The funds invested are protected by the property tax code, said Ted Thomas inside of the training materials for the new training. Each state sets its own rate of return that is payable to those that know how to acquire government-backed certificates as investments. Average returns are 12, 18, 24 and 36 percent according to the state-by-state information in the released training.
Bank account interest rates declined during the start of the recent recession and many investors witnessed reduced portfolios. The high rates of the past have been replaced with a national average of one percent or less according to market data.
One of the strategies now taught in the online training is how to double or even triple an investment in a short period of time. The tax code law allows for payment of a tax defaulted certificate annually until the full amount is paid by the property owner. According to Ted in his course, an investor can double the investment in only three years and triple it in four years.
The training enrollment form is available at this section of the TedThomas.com website to help beginning and advanced investors learn the strategies that many real estate professionals are using to earn guaranteed returns backed by the the government.
About Ted Thomas

Ted Thomas is an educator of thousands through his in-person and online training courses. Over 20 years of teaching proven strategies has helped Ted instruct men and women in almost every part of the world to become successful with mortgage-free real estate investing strategies. As a public speaker, Ted Thomas is asked frequently to teach his training methods at top real estate and business conferences in the U.S. As a private coach, Ted helps to educate new and experienced investors how to grow earnings by using proven strategies that are backed by the tax code in all 50 U.S. states.