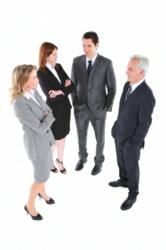 San Francisco, CA (PRWEB) January 13, 2013
The TedThomas.com website has now launched a real estate tax auctions webinar online. This accessible video series is offered for no cost to help educate those that want to purchase discounted property using local auctions. This informative video presentation is one of the most comprehensive resources available that explains the methods that some people are using to buy property in all 50 U.S. states. The series can be accessed immediately online at http://www.tedthomas.com/step2.
Public auctions are held in all of the 3,147 counties registered in the United States. These public events are one way that real estate can be purchased, held and sold later for a profit. While this method is not new, the strategies for research and the process of purchasing is updated annually. The 2013 webinar now available from TedThomas.com includes updated information that includes the interest rates, where to purchase and how to purchase with only a computer.
This is an educational webinar and designed to inform men and women that are exploring more options for acquiring a home without attending foreclosure auctions or going through a broker. Ted Thomas has authored more than 30 books that relate to this investment topic and is considered one of the leading authorities on the topic of taxation-based real estate investments. The auction information that is now provided includes personal strategies used by Ted and students that have attended in-person live events.
Government-backed investments are one way used to secure any property purchase, said Ted Thomas inside of his webinar. Local auctions provide a source for people with and without experience to use proven strategies for acquiring mortgage-free real estate, added Ted.
Aside from the new information published online, the series of books and DVDs that have been authored by Ted can be accessed online. This new and improved learning library now includes some of the best educational materials that exist for tax deeds and tax certificate investment strategies online. This new website store can be accessed from the homepage link at TedThomas.com.
About Ted Thomas
Ted Thomas is one of few instructors that has used the past 25 years helping others to achieve real estate goals. As a top live event speaker, Ted frequently educates experienced and beginning investors about the ways that can be used to obtain properties using non-traditional means. The advice and information offered by Ted is now used by successful men and women in almost every country in the world. Ted Thomas is known as the leading authority for tax deed and tax certificates investing strategies and now owns one of the largest information product libraries in the U.S.