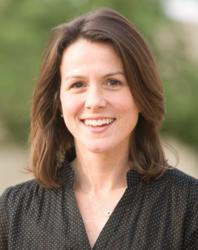 Inland Empire, CA (PRWEB) November 06, 2012
Merit Property Management, a FirstService Residential Management company, announced today that the company will host The Summit, an Active Adult Workshop featuring nationally recognized age qualified professional Helen Foster, Principal of Foster Strategy, LLC. Foster is currently consulting on the upcoming Rancho Mission Viejo in San Juan Capistrano that will integrate age qualified residents within the overall community plan.
The Summit will be held on Wednesday, November 14, 2012 from 10 a.m. to 5 p.m. at the Trilogy, Glen Ivy Lake Center Building, 24477 Trilogy Parkway, Corona, CA 92883. People interested can register by calling 877.781.7787 or online at http://www.meritpm.com.
We are very excited be working with industry experts such as Helen Foster to revolutionize the active adult market in our area, states Katie Ward, CCAM, Merits Executive Vice President, Community Management Southern Region. The Summit will provide us with the opportunity to collaboratively work with some of our key clients in the Californias active adult market to better serve our boards and residents.
Fosters presentation will focus on sources of inspiration for keeping communities vibrant. Foster currently consults with Rancho Mission Viejo, a major master-planned development in South Orange County, California slated to include over 8,400 age qualified units. Foster is a nationally recognized marketing and development strategist specializing in age-qualified real estate who consults with clients to identify boomer+ market opportunities.
The event will also include panel presentations and roundtable discussions where attendees will share problems and solutions to improve community living for active adult needs. Expert speakers include the following local development and active adult community association specialists: Bob Cardoza, CCAM, CEO, Merit; Judy Silva, Board President, Heritage Park, Home Owners Association; and Harold Wolff, Board President, Trilogy at Glen Ivy. The panel will be moderated by Andrew Schlegel, CCAM, Executive Vice President, Community Management Central Region, Merit.
The event is open to HOA board members from any active adult community, involved committee members volunteering in their communities, real estate professionals working with boomers, active adult experts involved in todays trends and journalists.
Along with their FirstService Residential Management partners, Merit shares a portfolio of 110 active adult communities ranging from under 400 homes to well over 5,000 homes. For more than 30 years Merit has been providing comprehensive HOA community management services including maintenance, financial services, communication, and legal guidance, as well as facilitating insurance requirements.
About Merit

Since 1980, Merit has grown to be one of the foremost providers of professional community association services in the Western States, with nine regional offices throughout California. Merit specializes in the forward planning and management of master planned, single family home/condominiums, active adult, and urban high- and mid-rise communities (http://www.meritpm.com). Voted Best Companies to Work 2010, 2011, 2012 as recognized by the Orange County Business Journal.
Merit is a subsidiary of FirstService Residential Management (FSR). FSR is the largest manager of residential communities in North America, overseeing more than 5,600 properties and over 1.3 million residential units.
Find us on Facebook, learn about us on LinkedIn, sign up for our RSS Feed and watch us on You-Tube.
# # #