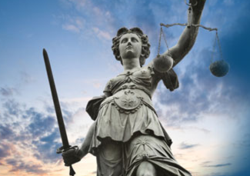 Houston, TX (PRWEB) September 20, 2012
It is a serious and solemn occasion when circumstances lead to a family potentially losing their home, according to attorney Don Worley. In cases where the home is lost due to misrepresentation, dishonesty, fraud or done so unlawfully, further insult is added to injury. People who feel that they would like to make a complaint can now consult the national wrongful foreclosure attorneys with the legal team at McDonaldWorley.com. Experienced lawyers with the firm are offering free initial lawsuit evaluations for a limited time, and can help people who qualify in all 50 States.
Qualified individuals are invited to visit their site and share case details for review, as well as their name, email and phone number.
Following the safe, secure online submission, the case will be reviewed. The entire evaluation request process takes less than 5 minutes.
"It is an outrage when a family loses their property due to misrepresentation, fraud or negligence on the part of the banks. The law is clear, we seek to put it back to work for the citizenry," stated Don Worley, lead attorney with the firm.
Most commonly lenders wrongfully foreclose in the following situations:

Military members protected by law
Loan modification mistakes
Mortgage assistance denied despite applicant eligibility
Home foreclosure despite no payment in default
In 2012 the foreclosure rate is expected to rise 15% from 2011 according to RealtyTrac with the outlook for 2013 showing little improvement. According to McDonaldWorley.com, proceedings can be initiated due to a simple mistake on the lenders part, but the results remain the same and cause serious harm to the families who lose their homes.
In addition, a recent HUD / DOJ report announced $ 25 Billion in foreclosure abuse protection.
It takes time to gather then required documents needed to win a lawsuit, according to the firm, it is vital that people share their case details using immediately.
"Join our attorneys to restore what was taken wrongfully, and help us prevent it from happening to your neighbor," added Mr. Worley.
About McDonaldWorley.com:

The law firm can help American residents in any of the 50 states. People who want to take advantage of the special offer and get an experienced wrongful foreclosure lawyer to review their claim can visit: http://mcdonaldworley.com/wrongful-foreclosure-lawyer