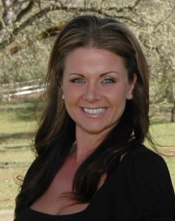 Lakeport, CA (PRWEB) February 12, 2013
As the median home price and number of sales in the market for Lake County properties rise, leading local Realtor Cassie Pivniska takes the opportunity to report on the primary reasons homebuyers cite for moving to the area. Its a varied and extensive list that includes reasonably priced real estate and a high quality of life.
Lake County is still something of a hidden jewel, but thats been changing in recent years as more and more people are discovering the myriad joys that living and vacationing here brings, says Pivniska, who specializes in all kinds of properties throughout the region, from Lakeport, CA real estate to vineyards, ranches and vacant land. To those of us who live here its no surprise at all why all kinds of buyers want to move to our area or invest in a Lake County vacation property. Apart from the fact that were easily accessible from San Francisco, Sacramento and the Napa Valley, we have our own award-winning wineries, we never run out of fun things to do, and were home to Clear Lake, the largest natural freshwater lake in the state.
Lake County also boasts the cleanest air in California. It tied with Maui in 8th place in the American Lung Association (ALA)s ranking of the Top 25 Cleanest Counties for Year-round Particle Pollution. It also numbers among the Cleanest Counties for Ozone Air Pollution.
As proof of the regions enduring appeal as well as the current positive economic climate, the housing market here has performed well in the past year. December 2012s median sales price was higher by 11.7 percent compared to the same period in 2011 and the number of home sales rose by 6.8 percent.
Its definitely a good time to invest in property in Lake County, says Pivniska, and whether youre interested in residential Kelseyville, CA real estate or a large parcel of land, I can point you in the right direction.
For more information on Lake County, its real estate market, and the wide range of services Cassie Pivniska provides, visit her website at http://www.SearchLakeCountyMLS.com or schedule a consultation with her directly.