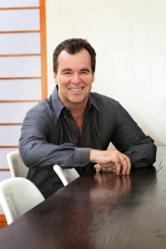 Sydney, Australia (PRWEB) February 07, 2013
As part of his personal mission to transform the face of property investment around the world, Australian real estate strategist Rick Otton aims to make his strategies as accessible to the public as possible. He has now released at no charge to the public a special Power Property Profits Pack normally valued at ?335.
The pack includes a: How to buy a house without a bank DVD, Coaching in the trenches CD, Four ways to buy property at a discount Cheat Sheet and a Report Set revealing various Rick Otton secrets in the property investment game.
Im delighted to share this exclusive pack of information with UK home buyers and property investors as a way of driving home the message that anyone can buy property without being limited by cash, credit or experience, Mr Otton said.
The tips, strategies and techniques Ive outlined in this pack are unconventional, but they have been successfully used by many of my property investing students to create an income stream from day one.
Success stories
The internationally renowned businessman and creator of How to Buy a House for a Pound has long been sharing his strategies with property investors in the UK.
Some of his innovative investment strategies include buying properties without deposits or bank financing, earning passive income from multiple properties, and facilitating rent-to-buy transactions between buyers and sellers.
They are being used by property investors in the U.K., Australia, the U.S. and New Zealand.
One UK student, Lyndsay Naylor, is just one. I was able to sell my house to a tenant-buyer and made ?343 cash flow per month with a back end profit of ?57,995, he said.
Mr Otton says his strategies work for men and women, whatever their age, race, or economic circumstances. He strategies are innovative and designed to create different types of income streams.
Rachel Baws, Mr Otton explains, is another great example, telling him, I sold my 3 bedroom house in London and I received ?30,000 upfront, ?1,187 per month and ?67,000 back end profit".
This is exactly what I train my students to do, and anyone can learn these common-sense strategies said Mr Otton.
You can start making money on investment properties in three easy steps. And the techniques are all detailed in the complimentary Profits Pack I am offering for a limited period, Mr Otton said.
For information about the Power Property Profits Pack visit RickOtton.co.uk
Mr Otton will be revealing more of his strategies at his Zero-Debt Property Cashflow Conference in the UK this year.
For more details on the conference (being held 19-21 April 2013) visit RickOtton.co.uk.
About Rick Otton
Rick Otton has spent decades making money by snapping up inexpensive real estate and putting it to work building wealth.
He is the founder and CEO of We Buy Houses, which operates in the U.S., U.K., Australia and New Zealand putting his strategies to work every day.
Otton received his start in alternative real estate investment in 1991 and within a year acquired 76 properties. In the following years, he made a fortune using his low-risk, high-reward strategies to inexpensively acquire real estate.
Now, Otton shares the wealth by sharing the wisdom, teaching others how to buy and sell real estate without cutting banks and other middlemen in on the deal.
In 2008 Rick revealed his strategies in the United Kingdom and became the creator of Houses for a Pound. Otton has been featured in a variety of television programs and magazines.
Details of Mr Ottons UK Zero-Debt Property Cashflow Conference are at RickOtton.co.uk