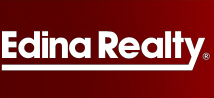 Savage, MN (PRWEB) March 18, 2013
Edina Realty's Kris Lindahl held a seminar in Savage, MN over the weekend at which he demonstrated how buyers can make the most of their search for homes. Lindahl is one of Edina Realty's premier agents. The seminar included tips for internet searches and a reveal of the Minnesota Buyer Search website that Lindahl created.
"Do you find yourself calling on houses only to find that they are sold?" Lindahl asked the audience. In a market where houses seem so challenging to find, Lindahl realized that buyers need something better. "The buyer search website gives buyers the edge that they need," Lindahl said.
The website employs state-of-the-art technology that shows buyers homes that they wouldn't otherwise see with other agents. After filling out a few pieces of information buyers will receive a link to a personalized search.
Kris Lindahl is the leader of team that specializes in all things real estate. Once buyers have filled out the form on the site the Kris Lindahl team makes it their priority to get buyers what they need.
Call Kris now for more information at (763) 280-8498 and visit the Minnesota Buyer Search website now to get started.