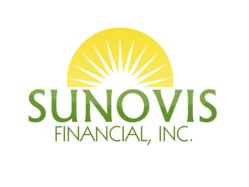 San Francisco, California (PRWEB) March 07, 2013
What can a small business owner do when he or she needs capital but cannot access it? This could be for a small expansion, hiring, purchasing inventory or equipment.
Businesses need capital to grow, to thrive, to hire and to survive. Yet access to capital has been a major problem for many small businesses since 2008. Why? Banks, especially small banks that typically lead in lending to local small businesses, are still experiencing problems. Between bad debt on the books, new regulations aimed at larger banks, and other issues, it is difficult for many to lend even today. And lending requirements have become very tough.
Sunovis Financial provides a solution for small business owners. "We can make an impact on this difficult situation, and that is why we are focusing on small business Micro Loans," says Terry Robinson, President of Sunovis Financial. "We can get capital into the hands of qualifying small businesses very quickly. Approvals can be made in as little as two to four days."
The economy will not recover until small businesses can recover. There are more than 23 million small businesses in the U.S. which account for 54 percent of US sales, says the SBA, with 66 percent of new net jobs coming from small businesses.
"No doubt, innovation and job growth comes from small business. Our mission at Sunovis is to help rebuild the economy, one business and one loan at a time, and Micro Loans are a big part of that."
Micro loans are typically up to $ 150,000 but may expand to $ 250,000 for multi-site businesses (such as franchises or restaurants). Terms are short, from 4 months to 18 months, with easy payback methods. The main underwriting focus is on the ability to repay and cash flow of the business, not collateral or credit scores. "Many small businesses today have a cash flow but need capital to expand, yet they are unable to get a bank loan. Micro loans can help."
According to the recent Pepperdine University study, small business hiring was down in the last quarter of 2012 and into 2013. The report also indicates that alternative financing is growing in popularity. No doubt, micro loans have an important role for small business owners.
About Sunovis Financial

Sunovis Financial focuses on lending to small businesses, through expertise in SBA loans and Micro loans. It also provides capital for commercial real estate financing and refinancing. The mission of the company: "rebuilding the U.S. economy, one business and one loan at a time."