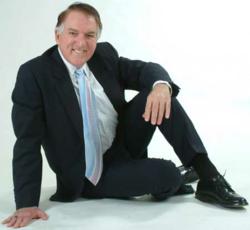 Miami, Florida (PRWEB) November 27, 2012
Ted Thomas is a tax liens certificate expert and has taught the subject to men and women around the U.S. Ted has launched a new website at http://www.tedthomas.com to offer his training online. A new webinar has been created that explains tax lien certificates and how to get started buying or selling these government insured securities.
This recession proof webinar includes helpful information provided by Ted Thomas that has helped to kick start 75,000 careers in tax lien certificate investing.
Tax lien certificates are one of the few types of securities that offer a guarantee. Investments like the stock market can be risky investments that could reduce or eliminate money that is invested incorrectly.
Ted Thomas has taught his tax certificate investment knowledge in over 30 authored books and hundreds of in-person seminars. This information is now accessible for the first time online. A new YouTube channel is available at this link http://www.youtube.com/user/TaxAuctionTed.
Some of the information that is now included in the training materials produced by Ted Thomas teaches how regular people can double a tax certificate investment in 4 years at 18 percent interest.
Typical interest rates attached to tax lien certificates issued by state and local taxation authorities can range from 8 percent to 36 percent. This is in comparison to the average Certificate of Deposit nationwide that is currently 1.04 percent for a one-year investment.
The advanced training now offered by Ted Thomas for tax lien certificate investing now teaches how any person can purchase tax certificates by mail or through the Internet. This method requires no travel or time expenses. Since Ted is one of the top tax lien certificate instructors in the U.S., the information provided is updated regularly as new legislation is enacted.
The new recession proof webinar offered at http://www.tedthomas.com/products/ can be accessed instantly from any Internet connection or mobile Internet connected device.
This tax information provided by Ted Thomas is designed to introduce those new to tax lien certificate investing to help offer an easy start system. Instant help is available to attendees of the new webinar to provide answers to questions or how to get started buying tax lien certificates.
About Ted Thomas
Over 20 years in tax lien certificate investing has helped Ted Thomas to teach more than 75,000 clients that have taken the first step to buying tax certificates. Ted has visited over 30 U.S. states and hundreds of counties during his personal investments for tax lien certificates. The low risk and high yield investment strategies that Ted Thomas teaches online and through in-person seminars are designed to kick start investment careers for average people or real estate professionals. Ted Thomas online is the single largest source for tax lien and tax deed information products in the world.