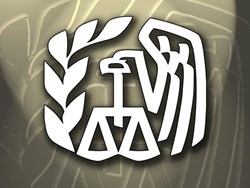 Los Angeles, California (PRWEB) May 01, 2013
With so many changes to the tax code, most taxpayers have a hard time keeping up. According to an April 25, 2013 article from Accounting Today, (IRS Tells Congress Tax Season Ran Smoothly After a Bumpy Start) there have been 5,000 changes to the Tax Code within the last decade. This makes the statistics understandable, that business owners and employed taxpayers (or their tax preparers) spend over 6 billion hours just preparing to file taxes, and over $ 160 billion in compliance with Tax Code mandates. The murky waters of capital gains taxes are certainly a part of those 6 billion hours. Platinum Tax Defenders offers tips, and says that especially tricky issues involving capital gains may be simpler if the taxpayer employs a tax resolution services with an on-staff tax attorney.
First, capital gains is the difference between the buying and selling price of a capital asset. According to an IRS tax tip in February 2011 (Ten Important Facts About Capital Gains and Losses), a capital asset can be a house, stocks and bonds, or even home furniture that counts as an investment.
Second, according to a Bankrate.com article updated on February 28, 2013 (No capital gains due for some investors), there are many restrictions on the zero capital gains rule that seems so beneficial. Assets must have been owned for a year or more. The single owner's taxable income must be $ 400,000 or lower, and the married couple's income must be capped at $ 450,000. Anything above that gets either a 15% or a 20% capital gains rate.
Third, capital gains rates are made more accessible by relating to taxable income, not adjusted gross income (AGI), and the difference can be substantial. It is a capital gains advantage to be in the 10% to 15% tax bracket, making $ 70,000 or lower per year after adjusting for deductions (itemized or standard), and allowing for personal exemptions. This could mean that a couple with two children as exemptions, making somewhere around $ 100,000 jointly, could theoretically owe nothing on their capital gains.
Fourth, if taxpayers are well under the $ 400,000 income limit, capital gains can be taxed at different rates. Below the threshold of $ 72,500, there is 0% capital gains. If the couple made more, and a portion of that was capital gains, it would initially be taxed at 15%.
Fifth, as pointed out in Smart Money's February 4, 2013 article (Capital Gains: At What Rate Will Your Sale Be Taxed?), there are the complicated real estate rules. Depreciation on property can be deducted over a series of years. However, if the property sells above the original price, the depreciation amount taken off of prior year taxes can now be taxed at 25%. The rest of the gain may land in the 15% taxable rate. This is enough to drive even accountants mad," commented one Platinum Tax Defenders specialist.
There are also rules for those receiving Social Security, the 28% rate for collectible items and small business stock, and the 3.9% Medicare surtax added on to investments for those with an AGI of $ 200,000. Exclusions are high for homeowners who are selling their main residence after living in it for two years or more. Platinum Tax Defenders encourages taxpayers with capital gains questions and tax relief needs to seek out a tax attorney for details, so that complications don't result in IRS notices of an unpaid balance.
Platinum Tax Defenders, begun by Sherri Gastelum, has a dedicated team of 10 professionals. These include a tax attorney, CPA's and former IRS agents. Sherri has twenty years of experience in tax and corporate business issues. Free consultations are available for those with questions, and range from 25 to 45 minutes, so that a qualified tax resolution professional can examine the situation's specifics and talk through strategies for dealing with the IRS.
For more information from Platinum Tax Defenders on capital gains or back taxes issues, call 1-877-668-1807 or send an email to info(at)tax-resolution(dot)me.