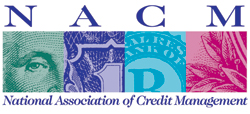 Columbia, MD (PRWEB) November 15, 2012
Security interests under Article 9 of the Uniform Commercial Code (UCC) are now a part of the coverage offered by the National Association of Credit Managements (NACMs) Secured Transaction Services division. The new and existing filing services provide the means to mitigate the risk of debtor nonpayment for businesses that sell or finance various types of personal property under Article 9, as well as those that provide labor, materials and other services.
MLBS was the first such filing service offered to NACM members and the business community. Launched in 2007, it has become a world-class provider of notice, lien and bond claim services to those furnishing labor or materials to construction projects and other applicable business activities as determined by state law.
The UCC Filing Services, which went live online earlier this week, is a comprehensive system that handles every part of the financing statement life cycle under the Uniform Commercial Code. A perfected UCC statement enables a previously unsecured creditor to move up in the line of rights, resulting in a significantly higher likelihood of getting paid upon a debtors default. Under bankruptcy law, secured creditors get paid 100% (if money is available) before unsecured creditors get one cent. The new service offers UCC-1 and UCC-3 filings in addition to assistance, archiving and monitoring programs.
"It was always our plan to offer the UCC filing service. We just wanted to ensure that the mechanic's lien and bond services we offered were first-class in every way before expanding into other areas," said NACM President Robin Schauseil, CAE. "Now that we have done that, we feel we are ready to dedicate the proper attention to moving into what was always viewed as an important phase of our offerings."
"With MLBS and UCC Filing Services under the Secured Transaction Services division, credit professionals have access to a one-stop solution to mitigate the risk of debtor nonpayment," she added. "With STS, credit professionals and their companies can secure their investments without having to worry about the time-consuming, labor intensive process of perfecting liens and UCC filings."
Securing the investment and making sure that the company is in the best possible position to get paid remains a necessity in still-volatile industries like construction. "Taking a security interest as a secured creditor has become a necessity in these troubling economic times," said STS Director Gregory Powelson. "Effective credit management has always been about managing priority as it relates to being the creditor in the best possible position to get paid in the event of default or bankruptcy."
The addition of UCC Filing Services does not change MLBS already robust Lien Navigator, notice to owner and foreclosure services already in place. It simply reflects NACM's ever-growing service presence in the business credit community.
About the National Association of Credit Management
NACM, headquartered in Columbia, Maryland, supports more than 15,000 business credit and financial professionals worldwide with premier industry services, tools and information. NACM and its network of affiliated associations are the leading resource for credit and financial management information, education, products and services designed to improve the management of business credit and accounts receivable. NACMs collective voice has influenced federal legislative policy results concerning commercial business and trade credit to our nations policy makers for more than 100 years, and continues to play an active part in legislative issues pertaining to business credit and corporate bankruptcy. Its annual Credit Congress is the largest gathering of credit professionals in the world.
NACM has a wealth of member experts in the fields of business-to-business credit and law. Consider using NACM as a resource in the development of your next credit or finance story.
Find More Foreclosure Laws Press Releases