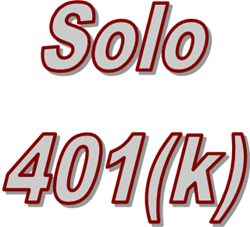 Los Angeles, CA (PRWEB) December 19, 2012
According to Sense Financial Services report over 90 percent of its new accounts established since the beginning of December were self-directed Solo 401 K plans. That is significant increase compared to the last year.
Sense Financial Services is committed to properly educating clients with up to date information regarding which retirement option best meets their investment needs. Their team has dedicated themselves to helping clients understand the important differences between a Solo 401 K plan and other types of retirement accounts and how to decide which retirement plan works best for them.
Investors can become overwhelmed when it comes to choosing which retirement plan is a better fit, especially when it comes to pick between Solo 401 K and a SEP IRA. The slight differences between the two options are often overlooked or missed altogether.
Both, the SEP IRA and Individual or Solo 401 K Plan are designed for small business owners or self-employed, but the Solo 401 K plans are less known. However, it has very powerful features that are not available with any other plan such as high contribution limits, Roth sub-account (tax-free investing) and loan feature. And because of that Sense Financial Services has discovered that Solo 401k plans are continuing to grow in popularity among investors.
They attribute this to several key factors. The Solo 401 K plan allows for larger annual contributions than a SEP IRA due to the way annual contributions are calculated. Also retirement investors enjoy having the option of borrowing against their retirement plan by using the retirement plan's balance as collateral and receiving an Individual 401k loan. IRS rules and regulations do not allow loans from a SEP IRA, but a Solo 401 K loan of up to half of the plan's value up to a $ 50,000 maximum is permitted.
Account owners can take advantage of account money from other types of retirement accounts such as IRAs, 401(k)s, 403(b)s, and SEPs by transferring those funds into Solo 401 K Plan and use it towards the purchase of time-sensitive investments such as rental properties, commercial real estate, tax liens, mortgages, loans and so on. They can do all this without the need for a self-directed IRA custodian, and without the burden or addition fees associated with hiring custodian.
Simply stated, Sense Financial Services believes that more successful business owners will continue to switch to the Solo 401 K over the SEP IRA because of the potentially greater retirement contributions at the same income level, which in turns allows them to maximize retirement contributions and valuable tax deductions.
Sense Financial Services is the Californias leading provider of retirement accounts with "Checkbook Control": Solo 401 K and Checkbook IRA. Over the years they assisted hundreds of clients obtain checkbook control over their retirement accounts while providing them the ability to invest in virtually any investment class, including real estate, private lending, mortgage notes and much more without the need for custodian approval!
To learn more information about self directed Solo 401 K please visit http://www.sensefinancial.com