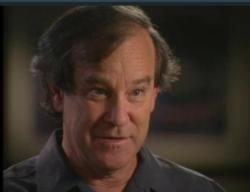 Las Vegas, NV (PRWEB) October 12, 2012
Bruce Perlowin, CEO of Hemp, Inc. (OTC: HEMP) and industrial hemp veteran, whose company led the last pre-election growth curve back in 2009 with a 480% increase (http://www.hemp.com), gave insight on when he thought the spike this month will start and why.
According to Bruce Perlowin, "Two weeks before the election is when all the action starts. We have medical marijuana on the ballot in Arkansas, Missouri, Pennsylvania, Illinois, New York, Massachusetts, and Ohio. You have industrial hemp on the ballot in Colorado, New Hampshire, New Jersey and New Mexico. Then they're trying to legalize the recreational use of marijuana in Colorado, Washington and Oregon. The activist organizations (Marijuana Policy Project, Law Enforcement Against Prohibition, Americans for Safe Access, NORML, Students for Sensible Drug Policy and many other groups) that run the campaigning for legalization have a very particular strategy. Predictable and extremely effective, none-the-less. They wait until 2 weeks before the election and then start a massive media campaign… an all out blitz to educate people so they can vote yes. This doesn't allow the opposition time to respond with their negative and false propaganda. The opposition can be the prison guard union that can lose 800,000 prisoners a year who are incarcerated for marijuana. Consequently, the massive media campaigning makes people outside our industry aware of this huge industry that's growing phenomenally. Now you have everyone looking for investment opportunities in an industry that's soaring."
How would the legalization of marijuana benefit the American people and the economy? Industry analysts believe there will be a creation of a new and highly profitable agricultural industry, increased trade opportunities, an increase in the gross national product (GNP), improved environmental conditions, new tax resources, and reduced costs with respect to enforcement of current laws. With all eyes on the industrial hemp and medical marijuana industry, coupled with the benefits of legalization, savvy investors are beginning to invest heavily.
Hemp, Inc.'s (OTC: HEMP) CEO, Bruce Perlowin, has accumulated over twenty-two million shares of stock in Rapid Fire Marketing, Inc.; eight hundred thousand in Cannabis Science, Inc.; two million in Grow Life, Inc.; and, twenty-one million shares in Medical Marijuana, Inc. Even though his favorite is his own (Hemp, Inc. (OTC: HEMP)) he has started strategically investing in other marijuana industry stocks. "I know these stocks are going to go through the roof," says Perlowin.
While the average non-investor may not have a clue, market awareness surrounding the industrial hemp and medical marijuana industries is informative and can be very persuasive. When all the pre-election mass media begins in earnest, entrepreneurs and business people of all kinds want to get into the industry. Some think about opening dispensaries, growing medical marijuana, or getting paid good wages as trimmers. Everyone, from real estate investors to other hard-hit sectors of the economy, starts sleuthing the industry.
While some are courageous enough to open dispensaries and grow, most tend to play it safe and invest in marijuana stocks. Simply put, it is a mature and aged industry reality in the American marketplace. The massive publicity will not only attract the average American investor, it will also attract newbie investors (from your auto mechanic workers to your stay-at-home moms) and foreign interests. "Everybody wants in on 'the next big thing'. Think of it as another dot.com explosion without the crash for at least another decade or two, if ever," says Perlowin.
He adds, "The smart investor will start accumulating now before that explosion begins."

Perlowin's investment strategy seems to be already paying off. The two million shares he bought of Grow Life, Inc. the first ten days in October increased 39.9% on October 11, 2012 (that was the date the pre-election spike started two years ago when Prop 19 in California was on the ballot). That's over a $ 10,000 profit from just one stock. Other analysts agree with Perlowin that it's just the beginning of this particular company's pre-election spike.
Overall, Perlowin and industry analysts alike are betting the growth spurt will start between October 16 and October 23, 2012 and keep rising… especially if legislation passes.

Forging a path in the industrial hemp industry, while educating consumers on the many uses of industrial hemp, Hemp, Inc. (OTC: HEMP) (http://www.hemp.com), is also producing hemp-based products proven to increase the body's overall health and performance. The company boasts HerbaGenix nutraceuticals (http://www.herbagenix.com); BasicHemp (http://www.basichemp.com), their hemp protein shakes brand; and, custom-branded MJ Lover for Him and MJ Lover for Her (http://www.mjlover.com) and Re-Load Hemp nutraceuticals (http://www.re-load.biz) which is derived from a blend of organic nutrients, herbs, and vitamins including hemp extract (0.00% THC) and AFA blue-green alga, Spirulina and Cordyceps and Rhodiola Rosea which are all known for their healthful effects.
Not only has the company been flooding the market with health products, its CEO, Bruce Perlowin is quite the philanthropist, according to inside sources. "Bruce Perlowin is an interesting character. Very philanthropic. His journey reminds me of the 'Catch Me If You Can' movie," says David Tobias, President of Hemp, Inc. (OTC: HEMP).
Perlowin donates to Dr. Patch Adams' of Gesundheit! Institute who is building a 50 million dollar, free children's hospital in West Virginia. The institute is a not-for-profit health care organization and is a project in holistic medical care based on the belief that one cannot separate the health of the individual from the health of the family, the community, the world, and the health care system itself (see http://www.PatchAdams.org). Other efforts Perlowin donates prolifically to include the Cash Hyde Foundation Fundraiser with Tommy Chong (http://www.CashHydeFoundation.com); The CanDo Kids Project (http://www.CanDoProject.com); C Bar J Horsehaven Rescue, in Dolan Springs, Arizona (http://www.cbarjrescue.wetpaint.com); Spread Peace USA – Feeding the Homeless (http://www.facebook.com/spreadpeaceusa); and, Keepers of the Wild, to build an 1,800 acre animal sanctuary on 4,000 acres in Dolan Springs, Arizona (http://www.KeepersOfTheWild.com).
ABOUT HEMP, INC.
HEMP, Inc. (OTC:HEMP) focuses on the vast market created by the quickly emerging, and growing, multibillion dollar industrial hemp industry. HEMP, Inc. is not involved in the cultivation or marketing of medical marijuana. It is the company's belief that legalization of hemp in all 50 states and at the federal level will come to pass. With that in mind, the company is building infrastructure with the potential to gain substantial market share before and after industrial hemp prohibition ends. (Pending any federal licensing or other requirements, that may be enacted after hemp prohibition ends).
HEMP, INC.'s TRIPLE BOTTOM LINE
Hemp, Inc. (OTC: HEMP) seeks to benefit many constituencies, not exploit or endanger any group of them. Thus, the publicly-traded company believes in "upstreaming" of a portion of profit from the marketing of their finished hemp goods back to its originator, in which most cases will be the American farmer, cultivating natural, sustainable products. By Hemp, Inc. focusing on comprehensive investment resultsthat is, with respect to performance along the interrelated dimensions of planet, people and profits our triple bottom line approach can be an important tool to support sustainability goals.
CEO of Hemp, Inc., Bruce Perlowin, is positioning the company as a leader in the industrial hemp industry, with a social and environmental mission at its core. In fact, he wanted to, consciously, f
Find More Colorado Springs Real Estate Market Press Releases