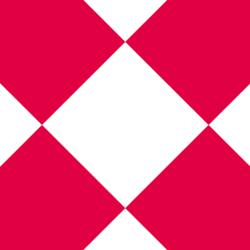 London, UK (PRWEB UK) 2 October 2012
Highlights:
Group turnover up 8% to ?333.9m (2011: ?308.4m)

Group profit before tax ?95.9m (2011: ?101.9m)

Strong balance sheet with minimal intangible assets net cash balances ?98.5m (2011:?91.7m)

Unutilised ?30m revolving credit facility

Staff numbers up 4% to 7,067 globally
Nick Thomlinson, senior partner, Knight Frank commented: Knight Frank has again delivered strong performances across our global network in what have continued to be very challenging markets.
Our strong links to international capital through our global network have ensured our teams have had an exceptional year and been involved with some of the worlds leading transactions.
For example, recent highlights include:
the sale of Battersea Power Station to a Malaysian consortium for a reported ?400m,

the sale of St Johns Wood Barracks to a global investor for a reported 250m,

ongoing office lettings for the Shard, the tallest building Western Europe

the sale of the most expensive house on record in the UK

the sale of 18 Kowloon East in Hong Kong for HK$ 2.51 billion

the sale of 215 Adelaide Street & 235 Edward Street in Brisbane for AUS$ 134.5m
The firm has made substantial investment into the business over the past year as we believe that this represents the right time to build for the future and continue to extend our global network.
We have opened new offices, with both commercial and residential capabilities, and grown in areas where we feel there is room for expansion. These include offices in South Africa, Calcutta, Dubai and Qatar, four offices around the UK and two offices in Australia. Moving forward, we plan to open further offices in Scandinavia and Germany, as well as other strategic Asia Pacific locations.
Knight Frank launched its award-winning property app for iPad/ iPhone, which is fast approaching four million property views, and have created the worlds first global search engine on our website, giving direct access to properties across the world in 8 languages, rising to 21 languages by the end of 2012.
Knight Franks North American offering has been strengthened by BGC Partners acquisition of our American partner, Newmark Grubb Knight Frank. This will increase our exposure to the global occupier market.
Globally, it is central to our strategy that we concentrate our efforts on what we do best and that we ensure a consistently high quality of service around the world. In the coming years, our major focus will be on continuing to invest in good people and key locations that have the market capacity and size to provide a strong base for our global service to our clients.
Remaining independent is essential to our strategy. Our partnership structure helps us to attract the very best people and allows us to focus entirely on our clients and their needs.
Our staff are at the centre of all we do and I would like to take this opportunity to thank them all for their hard work throughout the year.
Global Outlook
The prime residential London market has seen very strong performance over the past year, with prices rising 11% in the past 12 months to a new high. Prices are now nearly 50% higher than they were in March 2009. Since the 2012 Budget and the changes to stamp duty rates for ?2m+ properties, sales volumes in London above this threshold have declined by around 20% year-on-year.
However, sales volumes below this level have increased through the summer.
In the prime country house market price growth has been much more subdued than that seen in London, reflecting the weaker regional economic picture. That said, sales volumes below ?2m have been very strong through 2012, around 10% higher than the levels seen in 2011. The new stamp duty rates have had a less pronounced impact on sales of ?2m+ properties, which are down only marginally since March on a year-on-year basis.
The development market in London has seen a robust year, again reflecting the wider strength of the London sales market, with ongoing demand from Asia for central London new build properties.
The rental market in London has seen a slowdown in rental growth, although with a rise of 20% in 2010 and 2011 this is hardly surprising. Landlords have seen increased completion from greater stock volumes in recent months, but Londons economy continues to outperform the weaker UK setting and letting volumes have remained strong, with some very positive numbers in terms of new lets achieved.
The UK commercial investment market remains highly polarised on grounds of geography and quality. There is a broad-based market for commercial property in London, but regional demand remains patchy and biased towards best quality. While debt availability is low, there is considerable equity investment in the market, which is re-enforcing the bias towards London and prime assets.
Weaker sterling continues to draw in foreign buyers nearly 70% of central London commercial property sold in the last 12 months was to foreign buyers.
In occupier markets, retail property faces a particularly challenging environment, as the UK economy rebalances away from consumerism and towards exporting. However, industrial property is benefiting from these changes with improved demand for warehouses from the automotive sector, as major car groups increase production at their UK plants. Office leasing demand varies on a geographical basis, with London as the best performing region, although vacancy rates in most big cities are low compared to the early 1990s recession.
Continental Europe
The Euro-crisis has held residential volumes back, whilst prices have not risen for some time, there is a lot of interest from buyers who are waiting for opportunities to capture the best value. Across Europe, buyers both within the continent and those from other regions have been focussing on the most established markets – those with long term strength through their international appeal.
While the opportunity of finding value is driving many (especially those coming from currencies that have strengthened against the euro), the defining characteristic of buyers in the prime markets is the focus on security or stability of the asset; concerns about capital growth or rental yields are secondary.
As such areas including Paris, the Cote dAzur and prime spots in Italy and Geneva are still in demand internationally, albeit at lower volumes. Despite the economic uncertainty and the recent tax changes in a number of countries, the appetite for second homes still exists, and the outlook for prime locations remains positive.
Conditions in overseas commercial property markets reflect the global economic down swing, particularly in the more embattled Euro area nations. Investors are wary of nations that may be considering exiting the Eurozone, and instead have deployed money in perceived safe havens. However, if recent ECB policy initiatives succeed, we would expect opportunist investors to target European property in the future.
Global occupier markets have continued to face challenging conditions in 2012. However, compared with the 2008-2009 downturn, employers have proved more reluctant to shed jobs and cut capacity, which is keeping supply under control in most major international cities. In most big cities we are seeing a growing demand for office space from technology and telecoms firms, which we expect to accelerate once the global economy moves into a new cycle.
Asia-Pacific
Although the Asia-Pacific region has continued to be the main growth engine of the world economy, there has been a slowdown across most of the major Asian economies this year.
The on-going crisis in the Eurozone and the sluggish recov