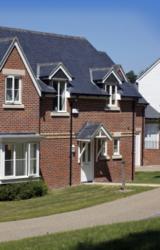 Jacksonville, Florida (PRWEB) December 07, 2012
The ForRentJacksonville.com website is now listing its available houses for rent in Duval County, FL. These new listings are owned and controlled by this expert property management agency to help place those searching for a home in a safe and affordable neighborhood. These listings can be browsed online at http://www.forrentjacksonville.com.
Making the transition between apartment living and living in a home can be challenging. A large portion of the available real estate is taken in populated cities like Jacksonville. The average market time for a vacant home less than one month according to county estimates. The new listings that are now published online provide a resource to search instant vacancies.
Jacksonville is one of the few cities in the state of Florida that has multiple counties in its jurisdiction. Nearby St Johns, Nassau and other counties help support the growing tourist and retiree population. The economic growth in and around the city has attracted more permanent residents.
The ForRentJacksonville.com website listings now simplify the searching process for available single and multi-family properties online.
Single homes that are owned by a landlord or out of state management company can often fluctuate in price. The type of renter, neighborhood and assessed value of the property are usually figured into the total monthly rental price. To help erase the increases in rental prices, the For Rent Jacksonville company lists only properties that it owns outright. This is helping to simplify gaining rental access.
The competition to rent properties in the Duval County area is one reason for the new guarantee in showing time offered at http://www.forrentjacksonville.com/homes-for-rent. A 15-minute showing time guarantee is offered to any person that completes an online request to view an available home for rent. This new feature is available to families or single person occupants.
Those that are interesting in renting a home or renting to own can access the search feature from the ForRentJacksonville.com website to sort through the vacant properties. New listings are added from Duval and the surrounding counties where properties are owned to provide one of the largest online listings for homes in the North Florida area.
About For Rent Jacksonville
The For Rent Jacksonville company owns and operates over 100 single and multi-family homes. This property management company extends all of its services to those that want to take up residence in the available houses. From rent collection to maintenance issues, all services are provided under one roof and not outsourced to other agencies. The For Rent Jacksonville website now provides one of the largest sources of listings that can be viewed online or from any Internet connected device.