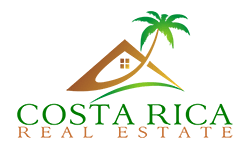 San Jose, Costa Rica (PRWEB) December 11, 2012
With rising interests in real estate in Costa Rica, many agencies are struggling to meet demand.
Always ahead of the curve, Costa Rica Real Estate dot COM S.A. has made a strategic move in reinventing their online presence and redesigning their web site. The new site offers a fantastic array of everything from a searchable Costa Rica MLS system, to improved usability to accomodate the requests of our loyal clients.
As Costa Rica lies on the cusp of another highly successful tourism season, savvy investors are beginning to consider the viability of investment in this tiny latin american nation of just over 4.5 million.
With mortgage rates on the rise and increasing turmoil amongst insecure US-based investments, an alarming number of everyday people are beginning to explore other options outside the continental United States.
"A large number of people don't realize that real estate in Costa Rica can be bought by simply leveraging your IRA or 401K. Sales are closing on a daily basis by utilizing this highly effective method of expanding your investment portfolio meanwhile securing your financial future." says Jerad Portner, Sales Manager with CRREC.
Foreseeing this, the management team at Costa Rica Real Estate dot COM decided it was time to make the move and revamp the web site in anticipation for the return of the real estate boom in Costa Rica.
The new site offers a database of inventory including Costa Rica homes for sale, ocean front and view properties, an incredible array of condominiums including some on world-class golf resorts and even large sections of land for developers looking to diversify in paradise.
As interest rises so will prices – gone are the days of fire sales and foreclosure properties. These days we are witnessing a transformation from buyers market in to a sellers market. Clearly this stands testament to the return of the Costa Rica real estate market circa 1998 when NBC called it "the hottest real estate market on the planet".
About Costa Rica Real Estate dot COM (CRREC):
CRREC ignited the real estate revolution in 1996 with it's incorporation. Then reinvented themselves in 2012 with the acquisition by current CEO Brett Elliott who plans to further strengthen the CRREC brand. Costa Rica Real Estate dot COM continues to lead the industry with its trusted service guarantee and dedication to buyer protection which is defining the future of real estate in Costa Rica.
Find More Investors Real Estate Press Releases