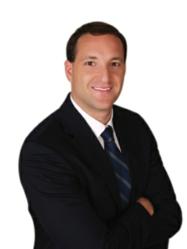 Austin, TX (PRWEB) February 28, 2012
Premier Austin luxury real estate company Regent Property Group has released a February 2012 Austin real estate market report, which details an upward trending real estate market for Austin. The report shows there are 26% less homes for sale, a 23% increase in pending home sales, and a 39% decrease in homes withdrawn from the market, when comparing January 2012 to January 2011.
The Austin housing market is looking excellent for Spring 2012, said Regent Property Group founder Brian Talley. The start of our year at Regent Property Group has been phenomenally busy, and we see this as an indicator of an Austin real estate market that is picking up steam – fast.
The report also illustrates a decrease in the amount of time it takes to sell a home, with market spans down 8.75%. There also was a 2.87% increase in sold prices per square foot, with a median sold price of $ 118.30 per square foot ($ 227,600) in January 2012 compared to $ 115 per square foot ($ 232,025) in January 2011.
Interest rates remain low, a huge incentive for potential home buyers, averaging at 3.87% for a 30 year conventional loan. Employment rates in Austin also continue to rise, sparking a surge in new buyers through increased income plus an influx of new residents. The increase in newcomers has caused fierce competition in a limited leasing market, driving up the price of rental units, ultimately making home purchasing a more enticing option for those seeking Austin housing.
By the beginning of February, almost 400 homes had been sold since the New Year, with 2,209 single family homes still on the market. The market remains active in both Austin luxury homes and affordable subdivisions, like the Milwood neighborhood. Information about the Austin market was compiled by Regent Property Group Founder Brian Talley from information provided by the Austin Board of REALTORS?.
About Regent Property Group

Brian Talley is the founder and owner of The Regent Property Group. He is ranked among the top 1% of selling agents out of the 5,313 Austin Board of REALTOR? members. Over the past four years, Talley has been a top producer closing multi-million dollars worth of transactions for homes located all over Austin. Talley has been active in real estate since 1998 where he began his career working in retail development, sales, and marketing. He formed Regent Property Group to serve the needs of Austins residential real estate clients, helping people buy and sell luxury homes in the greater Austin area. Contact Regent Property Group today at 512-554-9714.
# # #